After a 'MoPed Enabled' Criminal was nudged from his stolen chicken chaser recently, he sustained injuries and complained.
But, in a further controversial move, Bullshire Police have responded to the complaint in a rather unusual manner.
Bullshire Online can exclusively reveal that we have had sight of the Microsoft Word document the Bullshire Police Social Media Ambassador has just typed!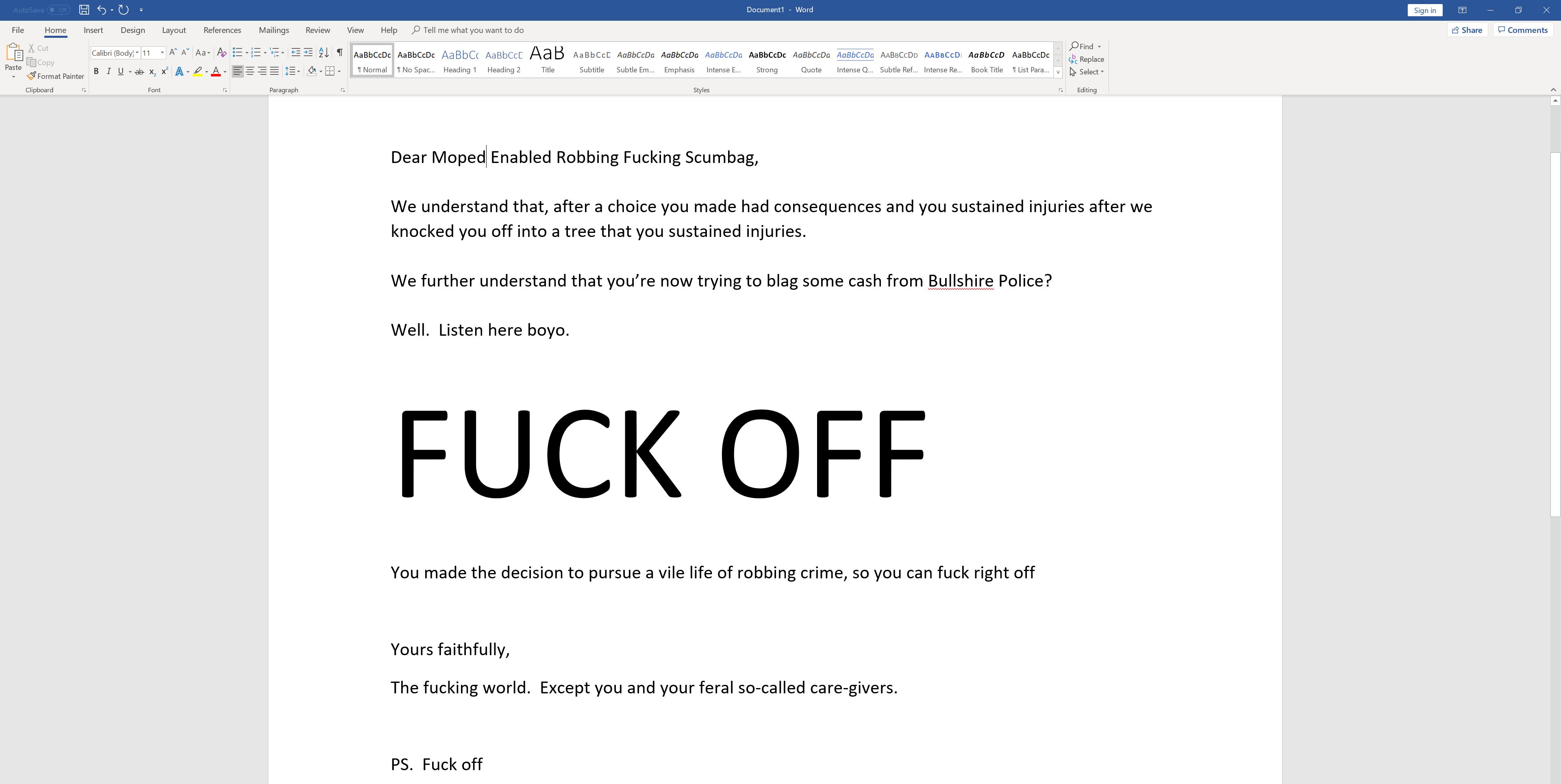 What do YOU think?
Don't forget to return to The Facebooks and Like/Share/Comment this made up drivel:
https://www.facebook.com/BullshirePolice/posts/2337596912945895
www.bullshireonline.com/store