Instead of doing a good job at highlighting a knife crime appeal, a 'Journalist' thinks it's funny to post on twitter how much fun they're having at work.
The opportunity to help the police investigating a knife crime appeal was passed over; in favour of a clickbait article which, obviously, would generate much more ad-revenue than a boring old knife crime appeal wouldn't it now?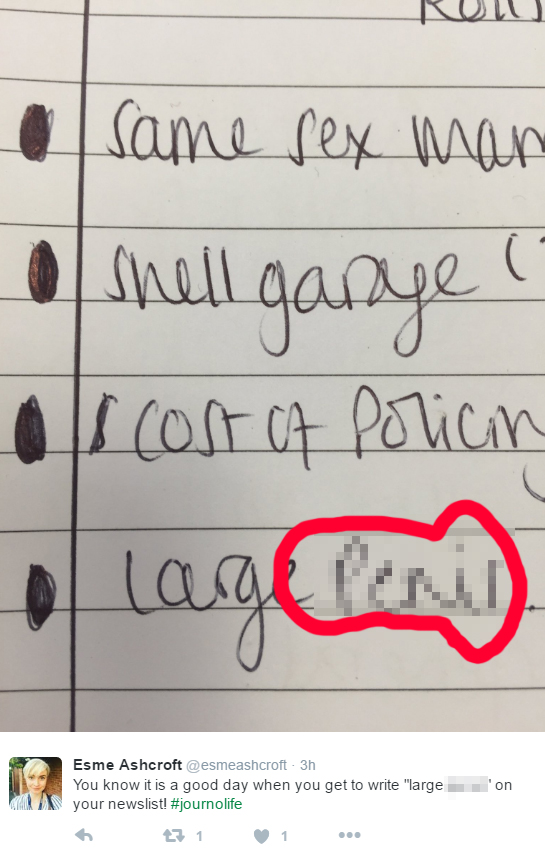 Here at Bullshire Online we are very mature and have kindly highlighted the evidence by drawing a red border around it; and, in the featured image, drawn a series of arrows in case you couldn't see where we've highlighted.