Children's 'Princess Police' T-Shirt
PrincessPoliceT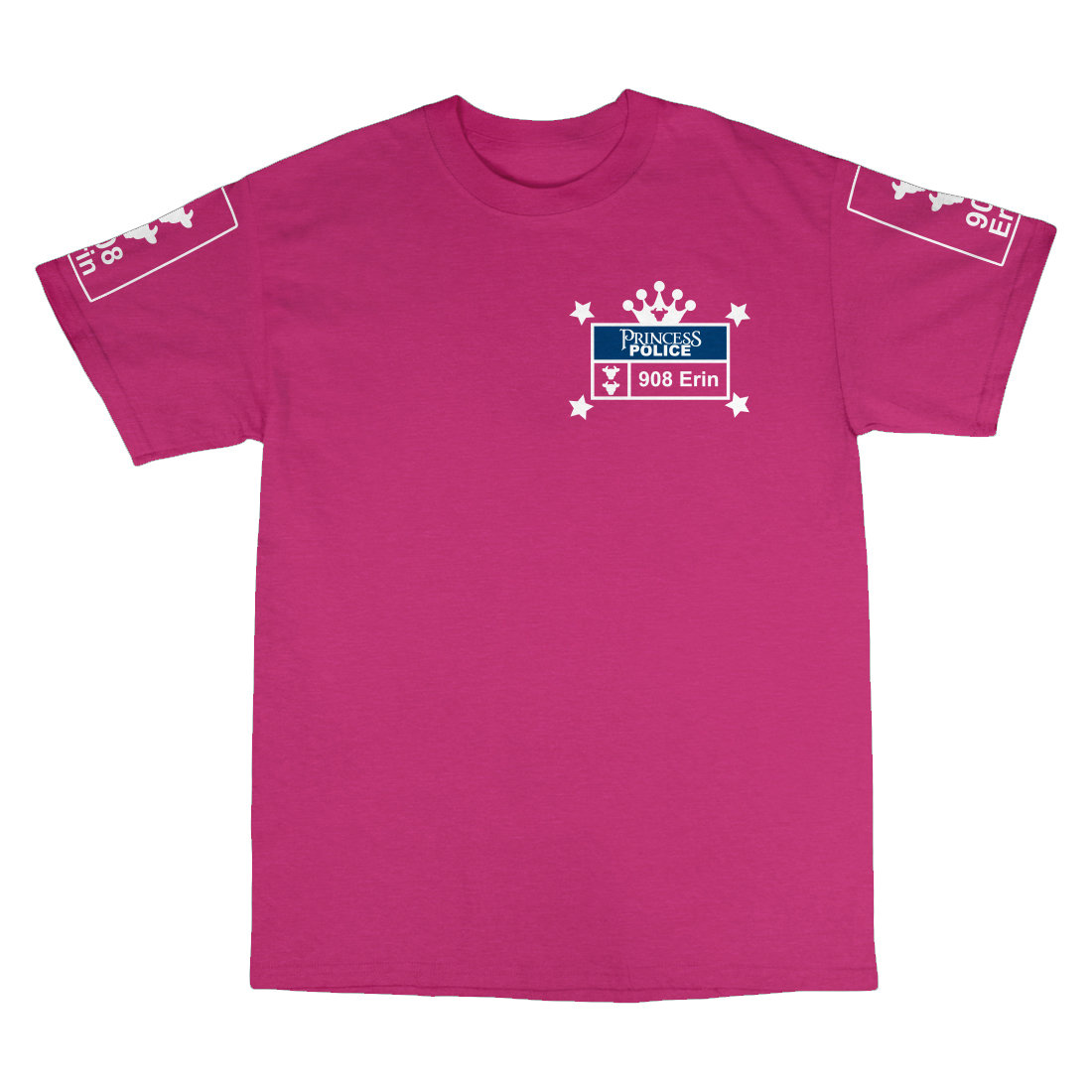 These are individually made to order; prepared by our Social Media Ambassador. Please allow sufficient time for this to happen.

The final product *may vary in look but not massively.

Where names are particularly difficult to prepare due to the scale, our Social Media Ambassador will make an executive design decision.
In the little square on the front, a PC will have 'PC' in it. Obviously.
Any queries, e-mail salesadmin@bullshirepolice.com
Self fabric crew neck
Set in sleeve design
Lightweight Neoteric textured fabric with inherent wickability
Self fabric taped back neck
Simple tear off label makes it perfect for rebranding
UPF 30+ UV protection
Worldwide Responsible Accredited Production (WRAP) certified production
To fit chest: 26 28 30 32 34
Age/Chest Size
3-4 / 22" (0) 5-6 / 26" (0) 7-8 / 30" (0) 9-11 / 32" (0) 12-14 / 34" (0) ADULT S (4) ADULT M (4) ADULT L (4) ADULT XL (4) ADULT 2XL (4)
Colour
PINK/White/Blue (0) BLACK/White/Blue (0)
Rank
PC (0) Sergeant (0) Inspector (0) Chief Inspector (0) Supernintendo (0) Chief Supernintendo (0) PCSO (blue shirt) (0) Other* (0)
Which Design
Princess Police (0) Police Princess (0)